We are your local roofing experts.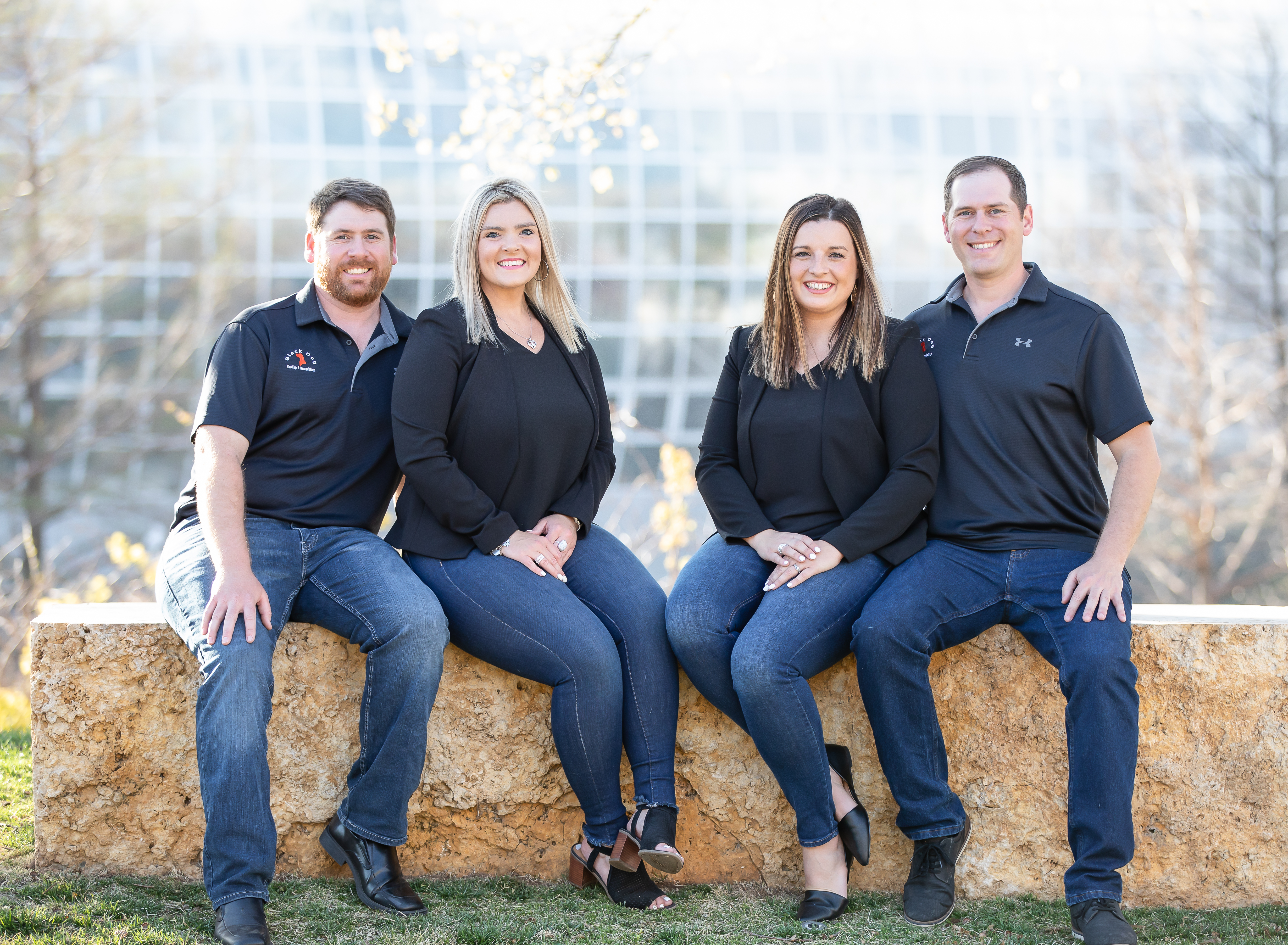 About Us
Founded by Correy Whoolery, we've created a family operated, powerhouse team. Correy has an industrial safety degree and the other partners have years of experience in the insurance industry. We're a professional team of roofing contractors who are committed to high-quality work, no matter the job size. Whether you're building a new home or looking to maintain and repair an existing roof, Black Dog Roofing has you covered. We'll make sure you're fully informed of all your options and we can guarantee our ability to assess and fix up any roof.
Certified Professionals
Each member of our team is licensed and insured. We're extremely passionate about the work we do and will prove it with our readiness and excitement to help you with all of your roofing needs.
Full-Service Roofing
We take a full-service approach to installation, repair, and remodeling. We ensure that you can trust us to take care of anything you need without having to rely on another contractor. We have a wide range of experience and we learn more every day on the job. We're skilled both in long used, traditional methods and in modern roofing technologies. You can rest easy and expect only the best work from our comprehensive roofing services.
Affordability
We know that making ends meet in this economy is a struggle and that there are many things you'd rather spend your hard earned money on. It's important to remember that your roof has the job of keeping the rest of your home's internal structure safe--a well-maintained roof can save you hundreds if not thousands of dollars in the long run. Our promise to you: trust us with your roof, and we'll keep our pricing competitive. Give us a call today!